It is an honor to be your coach and join you on this journey to Winning Wellbeing. We are here to serve and support you through the language of Sports Life Coaching In your own 3D Life: Personally, for Significance; Professionally, for Success; and Philanthropically, for Service. When you feel truly connected to someone, usually it is because you felt like they were speaking your language – and that is what we want to do the minute you join our team. We want to foster a sense of purpose and belonging and use the Power of Team to have a mutual understanding and GIVEHOPE to- Me. We. And Our World.
Within our Sports Life Coaching curriculum, you will learn and practice MeQ® skills developed to have you design your life- personally, professionally and philanthropically- as you define it and train to manage your time, energy and emotions to win life. What is MeQ®? MeQ® is another dimension of intelligence quotient for whole-person development. ME intelligence is the understanding of self. It connects the mind and heart to achieve ME Intelligence Quotient using our 10 Q's – Wellbeing Q, Emotional Q, Love Q, Leadership Q, Being Me Q, Enjoy Q, Identity Q, New Q, G.I.V.E.H.O.P.E. Q, and 10Q.
We are here to train you to be Competitively Great 4 You. We look at the skill of Competitive Greatness as "be your best when your best is needed". Anchoring in truth – who you are and what is important to you; faith – in yourself, who you surround yourself with, and the process; and love – for the game, for your purpose, and the people in your life and in your world. Change is hard – it is one of the most difficult things we as humans do in life. There are 3 key elements to Winning Change: New Thinking, New Skills, and New Hope. What is important about this change model is having a New RELTA10NSHIP – a coach. We are committed to serve and support you to win change by coaching you to discover new thinking, new skills and new hope. We are here for you – you and your life matter, go for what matters to you!
Your Instructor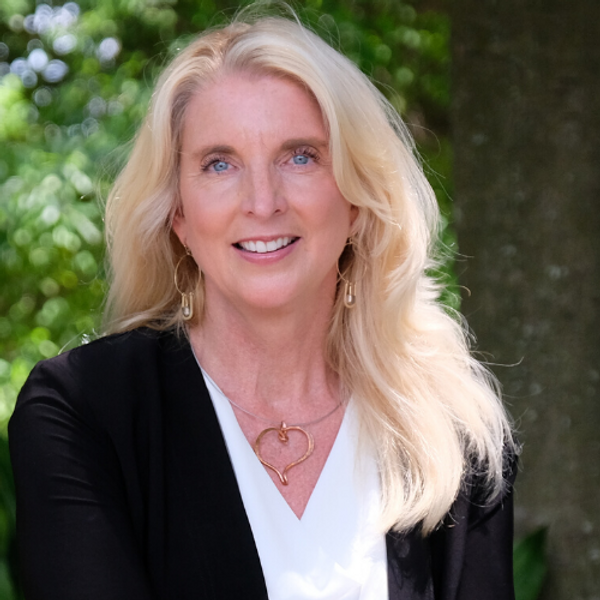 Meet Your Coach
Cofounder of Patterson Sports Ventures
Creator of Personal, Professional and Philanthropic Development Brands:
· CHAMP10N Sports Life Coaching and Certification®
· Champion Wellbeing®
· Chief Wellbeing Officers and Certification®
· MeQ®
· Life Training Academy
· Sports Philanthropy League©
Carlette's background, expertise and experience have all been in the world of sports. She was a college athlete, a national-ranked swim coach, created and sold a wellness company, worked for the National Football League (NFL), the NBA Developmental League, founded a non-profit – Y.E.S. (You Equal Success), and after being trained by Martha Beck, number one Life Coach in America, Carlette created CHAMP10N Sports Life Coaching and Certification®.
Carlette draws on her personal challenges and triumphs combined with 30+ years of senior leadership in professional, collegiate, and amateur sports organization to ignite purpose and passion to create Championship Change in three-dimensions (3D): Professional = Success; Personal = Significance; Philanthropic = Service of our lives.
Sports Philanthropy: Steve Patterson Award for Excellence in Sports Philanthropy From 2005-2014, Patterson Sports Ventures (PSV) teamed with the Robert Wood Johnson Foundation (RWJF) to establish the Steve Patterson Award for Excellence in Sports Philanthropy as a flagship program. Patterson Sports Ventures continues to promote Sports Philanthropy and Corporate Social Responsibility by incorporating Leadership Change into each client's philanthropic and sustainability work. Find out more information here: https://www.lifetrainingacademy.com/givehope
Past Winners of the Steve Patterson Award for Excellence in Sports Philanthropy • Philadelphia Eagles Youth Partnership (2005) • Jacksonville Jaguars Foundation (2006) • Moyer Foundation, Memphis Grizzlies Charitable Foundation (2007) • San Francisco Giants Community Fund, The Steve Nash Foundation (2008) • Marvin Lewis Community Fund, Red Sox Foundation (2009) • Dikembe Mutombo Foundation, U.S. Soccer Foundation (2010) • Cincinnati Reds Community Fund, Brian Griese and Judi's House (2011) • Chicago White Sox Volunteer Corps, Notah Begay III Foundation Women's Sports Foundation (2012) • Tony Hawk Foundation, San Francisco 49ers, LA84 Foundation (2013) • Harlem RBI, Tiger Woods Foundation, Jays Care Foundation (2014)
Author: I Thought We Had Forever: The Story of a Pro Athlete's Family's Journey through Grief and Resilience
Featured Writer: Christ-Centered Generosity: Global Perspectives on the Biblical Call to a Generous Life
Frequently Asked Questions
When does the course start and finish?
The course starts now and will end on September 23rd, 2021.
How long do I have access to the course?
After enrolling, you have access to this course until the CERTIFICAT10N ends on September 23rd, 2021 - across any and all devices you own.
What if I am unhappy with the course?
We would never want you to be unhappy! If you are unsatisfied with your purchase, contact us in the first 30 days to discuss your options.
This course is closed for enrollment.